Luxury Chauffeur Fleet Birmingham
Luxury Chauffeur Fleet Birmingham, All of our vehicles are valeted and presented to the highest standard, and provide Air Conditioning, Wi-Fi and more upon request
Our Luxury Chauffeur Fleet
Our Saloon Model offers multiple uses with excellent luggage capacity and great legroom in the rear.  The premium level interior makes the journeys extra comfortable.
No of Passengers: up to 3
No of Suitcases: 2 Large Suitcases & 2 Hand Carry
At Luxe Transfers, Our MPV model offers ample space and comfort with conference seat setup. Suitable for all type of events, airport transfers, business trips and more.
No Passengers: up to 6
No of Suitcases: 6 Large Suitcases 
3 Hand Carry
Achieve highest level of comfort, luxury and travel in style. With the luxury leather interior and huge road presence this is an exceptional choice for special occasions and VIP transfers.
No of Passengers: up to 3
No of Suitcases: 2 Medium Cases & 2 Hand Carry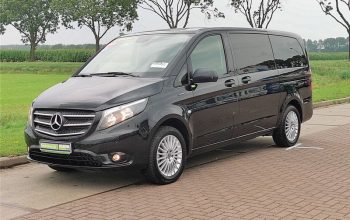 If you're looking for a luxury MPV suitable for all manner of journeys, ranging from business to pleasure, you should strongly consider renting the LWB Mercedes Vito offered by Luxe Transfers. With affordable pricing, it's the perfect choice for the discerning traveller.
No of Passengers: up to 8
No of Suitcases: 8 Suitcases 
Spacious, practical and enjoyable to drive, then why not rent a Ford Galaxy from Luxe Transfers. This car is lauded as being one of the best all-round MPVs available. The Ford Galaxy is a popular choice with car hire customers who are looking for space and comfort.
No Passengers: up to 5
No of Suitcases: 5 Suitcases
We have a wide range of well-maintained and serviced fleet of Toyota Prius and therefore can take away the worry out of car hire and if you are looking economical ride you can book toyota prius without any hesitation.
No of Passengers: up to 3
No of Suitcases: 2 Medium Cases & 2 Hand Carry